Online Business
Campus Business
Business
Degrees and Programs
Business Degrees: As business becomes more complex, the Nation's firms are continually faced with new challenges. Firms increasingly rely on management analysts to help them remain competitive amidst these changes. Management analysts, often referred to as management consultants in private industry, analyze and propose ways to improve an organization's structure, efficiency, or profits.
Business Degrees Programs By Subject
Business Information System
Advertising and Marketing
Analytics
Business Administration
Business Management
Business Technology
e-Business
Economics
General Management
Global Management
Green and Environmental
Human Resources Management
International Business
Marketing Management
Non-Profit Management
Public Administration
Public Relations
Sports Management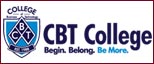 CBT College is a higher education & career education institution based in the city of Kendall, Florida and operating four more campuses in Greater Miami (Flagler Street area), Hialeah, and Cutler Bay areas.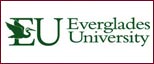 Everglades University is an accredited, private not-for-profit university offering bachelor's and master's degree programs that prepare students to advance in their careers or fields of study.