Online Business
Campus Business
Analytics
Online Bachelors Degree in Analytics: Analytics is the study of business data using statistical analysis in order to discover and understand historical patterns with an eye to predicting and improving business performance in the future. Also, some people use the term to denote the use of mathematics in business. Others hold that field of analytics includes the use of Operations Research, Statistics and Probability. However, it would be erroneous to limit the field of analytics to only statistics and mathematics.
Analytics Colleges and Universities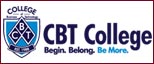 CBT College is a higher education & career education institution based in the city of Kendall, Florida and operating four more campuses in Greater Miami (Flagler Street area), Hialeah, and Cutler Bay areas.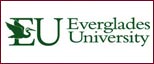 Everglades University is an accredited, private not-for-profit university offering bachelor's and master's degree programs that prepare students to advance in their careers or fields of study.