Online Business
Campus Business
Business Management
Online Business Management: degrees are intended for students who wish to study for a business degree that combines the disciplines of business management with natural sciences. The degrees include accounting, financial planning, marketing, corporate strategy, organizational behavior, law, and economics. This degree is designed for the working adult who wants to acquire or build knowledge and skills essential for management in private and public organizations.
Business Management Colleges and Universities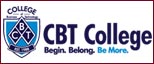 CBT College is a higher education & career education institution based in the city of Kendall, Florida and operating four more campuses in Greater Miami (Flagler Street area), Hialeah, and Cutler Bay areas.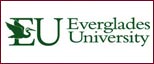 Everglades University is an accredited, private not-for-profit university offering bachelor's and master's degree programs that prepare students to advance in their careers or fields of study.