Online Business
Campus Business
Business Administration
Online Business Administration Bachelor Degree: Business administrators or administrative services managers organize and direct the many support services that allow organizations to operate proficiently. They execute a broad range of duties. These duties consist of overseeing secretarial and reception services, administration, payroll, conference planning and travel, information and data processing, mail, materials scheduling and distribution, printing and reproduction, records management, and telecommunications management.
Business Administration Colleges and Universities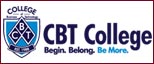 CBT College is a higher education & career education institution based in the city of Kendall, Florida and operating four more campuses in Greater Miami (Flagler Street area), Hialeah, and Cutler Bay areas.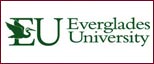 Everglades University is an accredited, private not-for-profit university offering bachelor's and master's degree programs that prepare students to advance in their careers or fields of study.