Online Arts and Design
Campus Arts and Design
Online Arts and Design Program
Arts and Design
Degrees and Programs
Online Arts and Design Degree Programs: Online arts offer a broad education that enhances any interdisciplinary or fine arts career path. The 'arts' are defined as visual and performing arts, including creative writing and multimedia endeavors.
Arts and Design Degrees Programs By Subject
3D Animation
Fashion Merchandising
Film And Photo
Filmmaking
Floral Design
Game Art Design
Graphic Arts
Graphic Design
Graphics Multimedia
Interior Decorating
Interior Design
Jewelry Design
Kitchen and Bath
Landscape Design
Media Design
Motion Graphic Design
Photography
Sound Arts
Special Effects Design
Video Game Development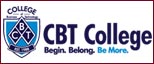 CBT College is a higher education & career education institution based in the city of Kendall, Florida and operating four more campuses in Greater Miami (Flagler Street area), Hialeah, and Cutler Bay areas.