Online Psychology
Campus Psychology
Industrial Organizational Psychology
Industrial and Organizational Psychology: (also known as industrial-organizational psychology, I-O psychology, work psychology, organizational psychology, work and organizational psychology, occupational psychology, personnel psychology or talent assessment) applies psychology to organizations and the workplace. (In December 2009, the Society for Industrial and Organizational Psychology plans a vote to either retain its name or to change it to the Society for Organizational Psychology (TSOP) to eliminate the word "Industrial". Any such change might cause many American researchers, practitioners and educational programs in I-O psychology to change over to the new name to describe their field.) "Industrial-organizational psychologists contribute to an organization's success by improving the performance and well-being of its people. An I-O psychologist researches and identifies how behaviors and attitudes can be improved through hiring practices, training programs, and feedback systems."
Industrial Organizational Psychology Colleges and Universities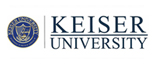 Since 1977, Keiser University has maintained a practical, hands-on approach to career-focused education to help our students achieve their personal and professional goals. Our student-centered approach remains at the foundation of the Keiser University mission and continues to attract students who prefer a more personal learning experience.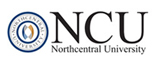 As a regionally accredited online university, Northcentral University has the privilege of serving students worldwide. We're excited that you are interested in joining the NCU community, and while you may not be able to take a traditional campus tour, we still want to give you the opportunity to get a feel for who we are and what we are about here at NCU.