Online Psychology
Campus Psychology
Health Psychology
Health Psychology: is concerned with understanding how biology, behavior, and social context influence health and illness. Health psychologists work alongside other medical professionals in clinical settings, work on behaviour change in public health promotion, teach at universities, and conduct research. Although its early beginnings can be traced to the kindred field of clinical psychology, four different divisions within health psychology and one allied field have developed over time. The four divisions include clinical health psychology, public health psychology, community health psychology, and critical health psychology.
Health Psychology Colleges and Universities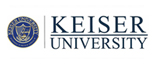 Since 1977, Keiser University has maintained a practical, hands-on approach to career-focused education to help our students achieve their personal and professional goals. Our student-centered approach remains at the foundation of the Keiser University mission and continues to attract students who prefer a more personal learning experience.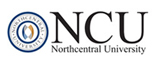 As a regionally accredited online university, Northcentral University has the privilege of serving students worldwide. We're excited that you are interested in joining the NCU community, and while you may not be able to take a traditional campus tour, we still want to give you the opportunity to get a feel for who we are and what we are about here at NCU.