Online Psychology
Campus Psychology
Developmental Psychology
Developmental Psychology: also known as human development, is the scientific study of systematic psychological changes that occur in human beings over the course of the life span. Originally concerned with infants and children, the field has expanded to include adolescence and adult development, aging, and the entire life span. This field examines change across a broad range of topics including motor skills and other psycho-physiological processes; cognitive development involving areas such as problem solving, moral understanding, and conceptual understanding; language acquisition; social, personality, and emotional development; and self-concept and identity formation.
Developmental Psychology Colleges and Universities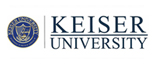 Since 1977, Keiser University has maintained a practical, hands-on approach to career-focused education to help our students achieve their personal and professional goals. Our student-centered approach remains at the foundation of the Keiser University mission and continues to attract students who prefer a more personal learning experience.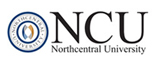 As a regionally accredited online university, Northcentral University has the privilege of serving students worldwide. We're excited that you are interested in joining the NCU community, and while you may not be able to take a traditional campus tour, we still want to give you the opportunity to get a feel for who we are and what we are about here at NCU.